, 2022-05-27 15:51:29,
15 Most Popular Trends of 20s Fashion
As a decade, the 'Roaring Twenties' was wild and extravagant (hence the name) and nothing showcases those days better than the 1920s fashion styles.
Drawing inspiration from the Edwardian period, fashion designers made the 1920s looks seem like were created for special occasions, rather than being designed for everyday fashion.
With evening dresses in bright colors, button-down shirts with detachable collars, and shorter skirts in collegiate style, the Roaring 20s have a special place in the books of fashion history.
Whether you are ready to attend a 1920's themed party or looking for ways to incorporate the glitz and glamour of the iconic 'Great Gatsby 1920s fashion look into your wardrobe, this article has it all.
From 20s men's fashion gangster looks to rich-in color evening wear worn by the fashion icons of the twenties, these are the 15 best 1920s fashion clothes you must wear to showcase the zeitgeist of that decade. ca
---
1
/15
The 'La Garçonne' Style Flapper Dresses
Named after flapper girls – the jazz-loving, unapologetic young Western women – the 1920s fashion flapper dress is one of the most recognizable silhouettes of that era.
Also known as garçonne ("boy" in French), the flapper dress features a straight and loose patten, dropped waist that ends right below the knee, and creeping hemlines.
A super popular look for women in the 1920s fashion catalogs, this evening staple was crafted from chiffon, velvet, and taffeta, and adorned with rhinestones, fringes, and intricate embroideries.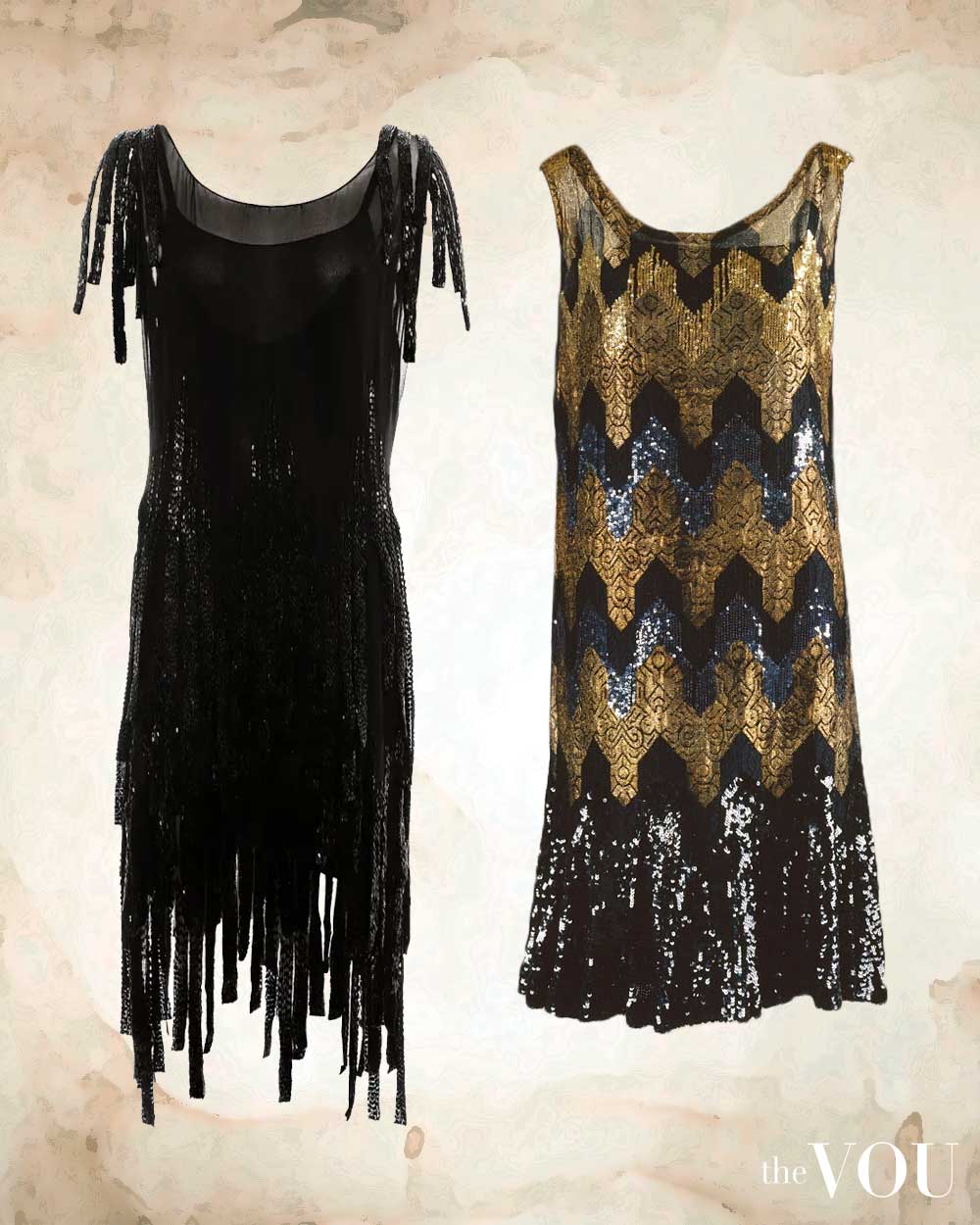 Through collections centered around the idea of mixing feminine and masculine elements, prominent fashion designers like…
,
To read the original article, go to Click here