, 2022-05-12 15:45:00,
Design
On the heels of leading the art direction for NTWRK's Unboxed festival, a livestream retail event featuring toys, collectibles, and special-edition drops, Surface checks in with Japanese graphic artist Verdy at his home in Tokyo to discuss his philosophy on brand collaborations, dedication to in-person retail, and the enduring inspiration of punk rock.

By Nate Storey

May 12, 2022
The meteoric rise of Japanese graphic designer Verdy continues to reach new heights. The founder of cult streetwear labels Girls Don't Cry and Wasted Youth seems to be everywhere these days. Launching his first-ever solo exhibition, Rise Above, featuring his lovable kawaii characters Vick and Visty, at artist Takashi Murakami's Kai Kai Kiki gallery in Tokyo. Serving as art director for NTWRK's second-annual Unboxed festival for collectibles and designer toys where he dropped a special-edition collab with a brand he's long admired, BountyxHunter. Launching capsule collections with Dover Street Market and partnerships with Levi's and Nike. He even has a project with Budweiser debuting this summer.
It's been a long time coming for Verdy to gain global recognition as he's brought a new energy to the Japanese Harajuku culture. In recent years, he's become a revered name in fashion and art circles—recognizable by his cherubic smile and patented peace sign pose—especially in L.A. where thousands of fans lineup to visit his pop ups.
Below, we check in with artist at his Tokyo home.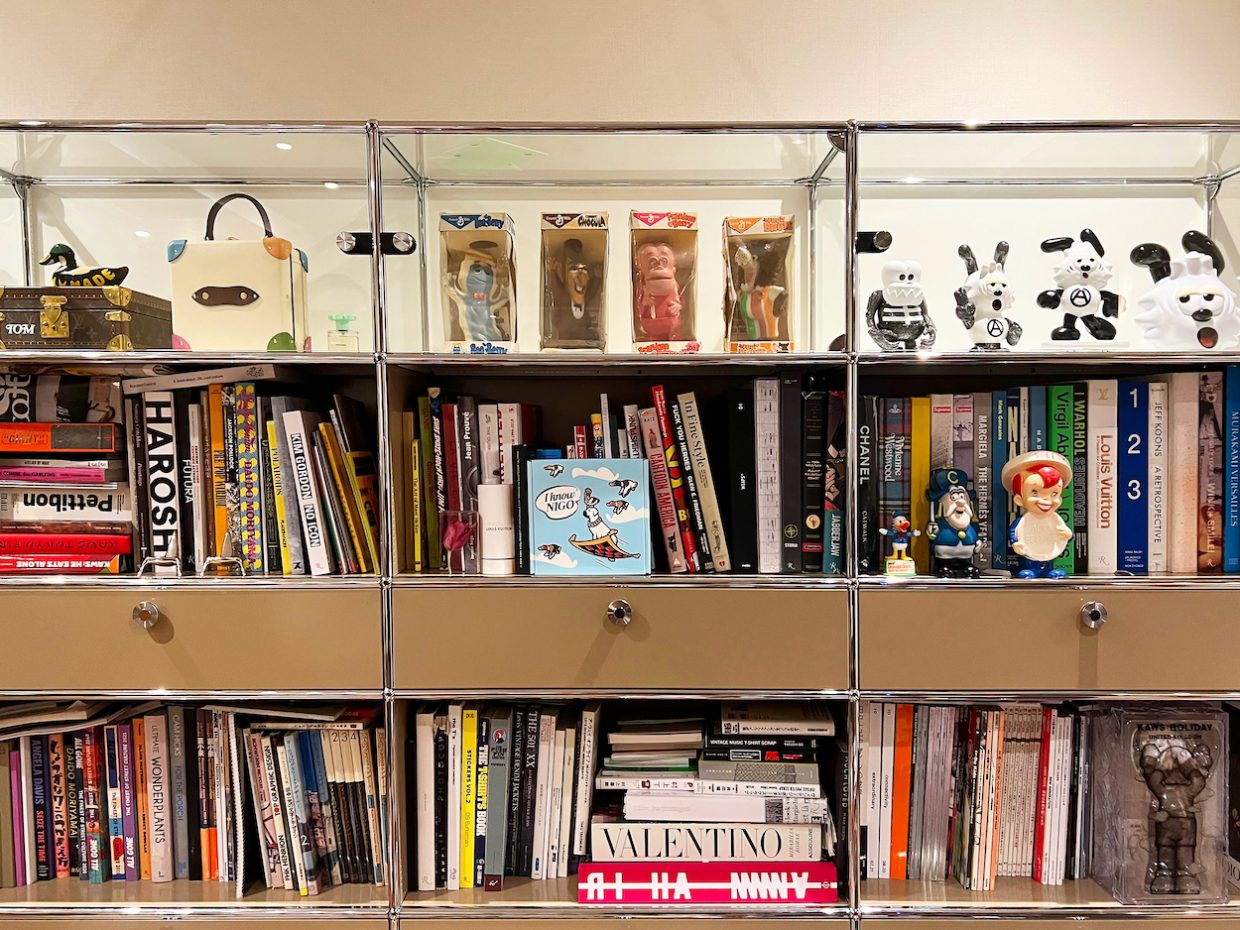 ,
To read the original article, go to Click here