, 2022-09-26 10:24:16,
Artists with impeccable fashion sense is a bliss to the eyes of spectators. Fashion is seasonal but style is eternal. There are a few millennial vocalists from Bengal's Music industry that never attempted to break the glass ceiling, yet left the mark of their impeccable dress sense in every way possible with their styles.
Some Divas are known for carrying ethnic like they were born to sport them, while some are ravishing in western wear. Here are 5 Divas from Bengal's Music industry that dons both ethnic and westerns amazingly.
Sahana Bajpayee
When it comes to Saree and Boho fashion with simplicity Sahana Bajpayee is the name. The singer that kept ruling personal playlist of many looks ravishing in Saree and statement accessories. Sahana's travel pictures are to die for.
Classy and comfy, the diva's travel fashion gives us fab ideas for OOTDs you can spend an entire day in. She mostly sports earthy tones and colour blocks color right. Teamed with the right pair of glasses and scarves she looks like a diva.
Iman Chakraborty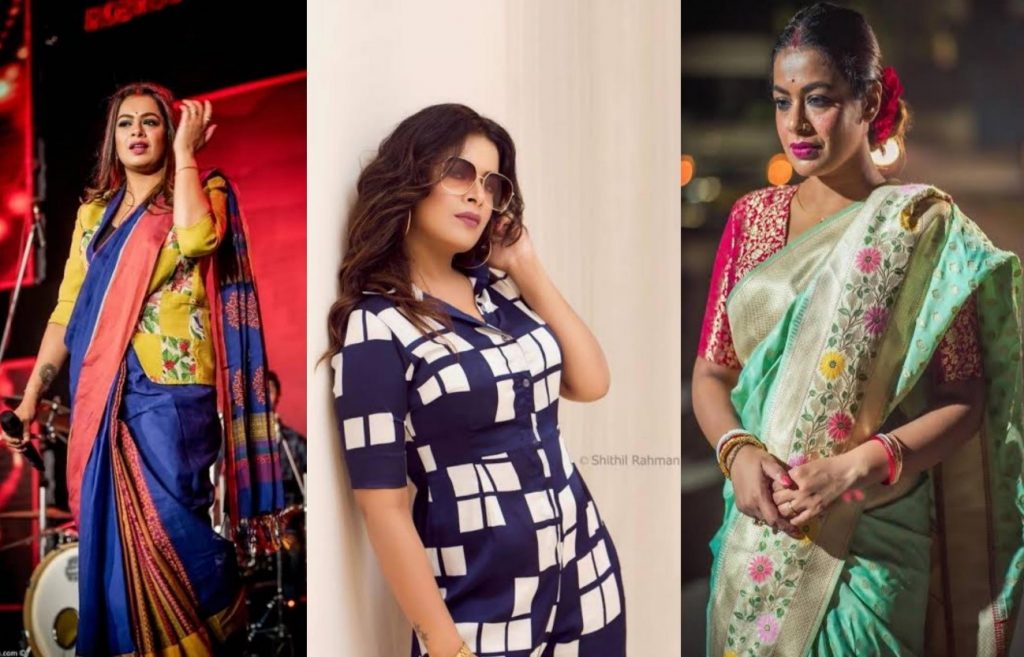 The national award winning soulful voice of Bengal, Iman looks amazing in every attire. Her dress sense is not only amazing but makes her a head Turner. Iman is a Yoga enthusiast that practices fitness and beauty-goal, keeping the soul sane. She carries ethnic costumes with a twist like teaming a blazer with saree and more such mix and match. She also looks like a glam queen in western wear. Cool and trendy glasses with a touch of boho…
,
To read the original article from boldoutline.in, Click here