, 2022-05-27 15:48:00,
Gardeners are fighting back against the toxic chemicals used by the fashion industry – by using plants to dye their clothes.
The horticulturist Lottie Delamain created a garden for the activist movement Fashion Revolution at Chelsea flower show using plants that can be used to make fabrics and dyes. She became so enthused by experimenting with using plants to make clothes dyes that she has dyed many of her own garments using flowers and even tree branches from her own plot at home.
The fashion industry is responsible for up to one-fifth of industrial water pollution in the world and much of this is from the chemicals used to dye clothes. Many dyes used in clothes are carcinogenic and in large quantities can make river water toxic to aquatic life.
Plants have traditionally been used to dye clothes, before the advent of synthetic chemicals, and are still used in many parts of the world.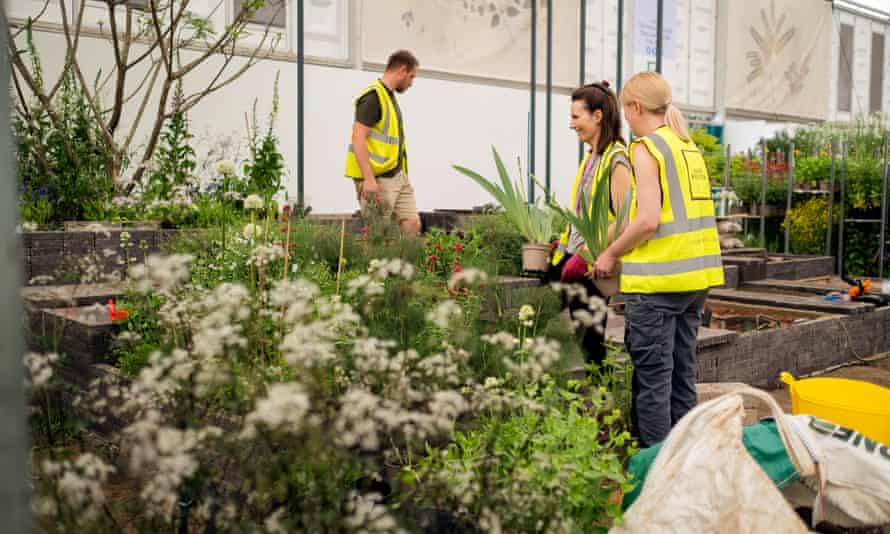 "We were inspired by a trip I did in Vietnam where I saw women growing plants to dye and make their clothes right next to their veggies," Delamain says, adding: "but more and more we are using petrochemicals to make our clothes, which is such a shame. So this is about reminding people that clothes have historically come from plants and trying to make them feel that connection again."
Her garden is full of flax, which can be used to make fibre for clothes, but she has also included many plants which can be used to dye clothes – and some are rather surprising.
Pointing at a woven sculpture made of thin, bendy willow twigs, she says: "Willow makes a lovely pink colour, which you wouldn't expect."
The garden also includes a large textile installation, created using fabric…
,
To read the original article, go to Click here