, 2022-11-11 13:03:24,
Photos Courtesy Fred Chang; Design by Mia Coleman
In pastry chef Fred Chang's childhood home, meals were centered around being nutritious — not necessarily enjoyable. Because of that, baking wasn't exactly a regular activity. In fact, they never even had flour in the house.
"I grew up in suburban southern California to Taiwanese immigrant parents," he says. "My mom raised us on boiled vegetables drizzled in olive oil, and basically everything we ate was steamed or boiled, minimal salt, definitely focused more on eating to be healthy."
That didn't stop Chang from working for several James Beard award-winning and Michelin-starred chefs, (including Christina Tosi), competing in two seasons of Masterchef, building an Instagram following of over 70,000, and, ultimately, falling in love with baking.
"My older sister, Kim, did an exchange program in France during high school, and she introduced me to classic French pastries. Things like macarons or brioche, which I had never even heard of until that point, was how I got exposed to more classic French desserts, as opposed to just American cupcakes," Chang recalls. One dish in particular, "The Supernova" by French pastry chef Iris Lau — which won first at the 2012 Valrhona C3 competition — particularly stuck out to him: "Seeing a plated dessert that looked so ethereal and unreal, it was what inspired me to really dive into the world of pastry," he says.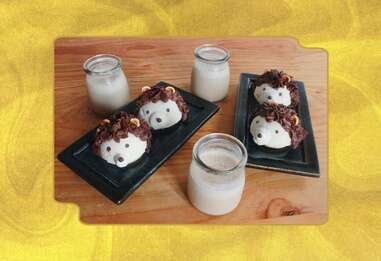 You can see some elements of that ethereal…
,
To read the original article from news.google.com, Click here
Private Internet Access gives you unparalleled access to thousands of next-gen servers in over 83 countries and each US state. Your VPN experience will always be fast, smooth, and reliable.