, 2022-09-03 19:56:22,
Ghana imports an average of 15 million items of used clothing from Western countries, with recent value of the commodity amounting to nearly $249 million. 
But to curb the influx of pre-owned dresses, there is a call to increase taxation on imported goods.
A policy implementation in this direction would help foster patronage of Ghanaian prints and locally-produced wears.
Head of Fashion Department at the Akenten Appiah Menka University of Skills Training and Entrepreneurial Development is advocating the increase in taxes of imported used clothing. 
Dr. Daniel Danso believed reduction in imported clothing would lead to a reduction in cost of locally-made attires.
He was speaking at the University's annual Fashion Show, initiated by the Department of Fashion Design and Textiles Education.
"People compare the prices and they see the imported ones as more cheaper. So they go in for those ones than patronizing the made in Ghana quality goods. If we patronise more of our Ghana products, there will be demand for more and in that case they will be able to reduce the prices. The more we produce the lesser the price. I think the government should institute a policy to increase the taxes for the importation of second-hand clothes," he said.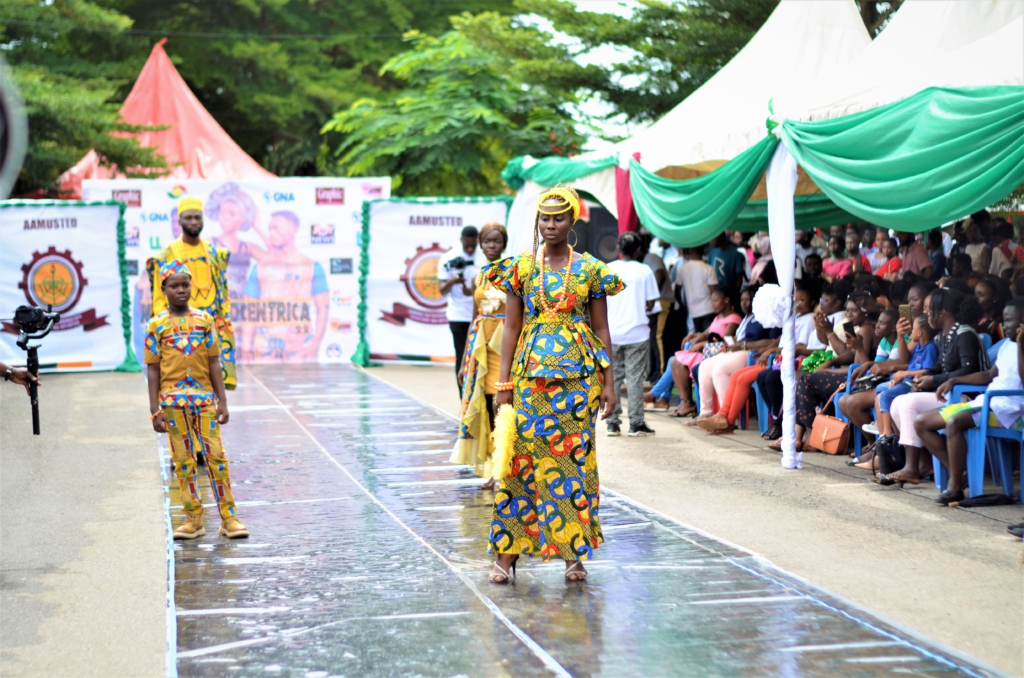 The Fashion Show and Exhibition provided an opportunity for final-year students of the Department to showcase their artistic creation for sales…
,
To read the original article from www.myjoyonline.com, Click here