, 2022-05-24 10:31:49,
When her cake-making business didn't quite pan out the way she'd hoped, one small-town Texas gal turned her sights toward tack welding enormous steel sculptures instead.
Swapping her icing pipe for a welder's torch, 36-year-old metal artist Rae Ripple, from Big Springs, recently welded a work of vintage automobile art, revamping what once sat rusting in a farmer's field into something hip again. Pictures of her masterpiece went viral on Instagram. With a plasma jet, she cut detailed lace designs into the four-door 1951 Chevrolet Deluxe's steel body, from bumper to bumper, for an artsy hybrid landing somewhere in between steampunk and Mary Poppins.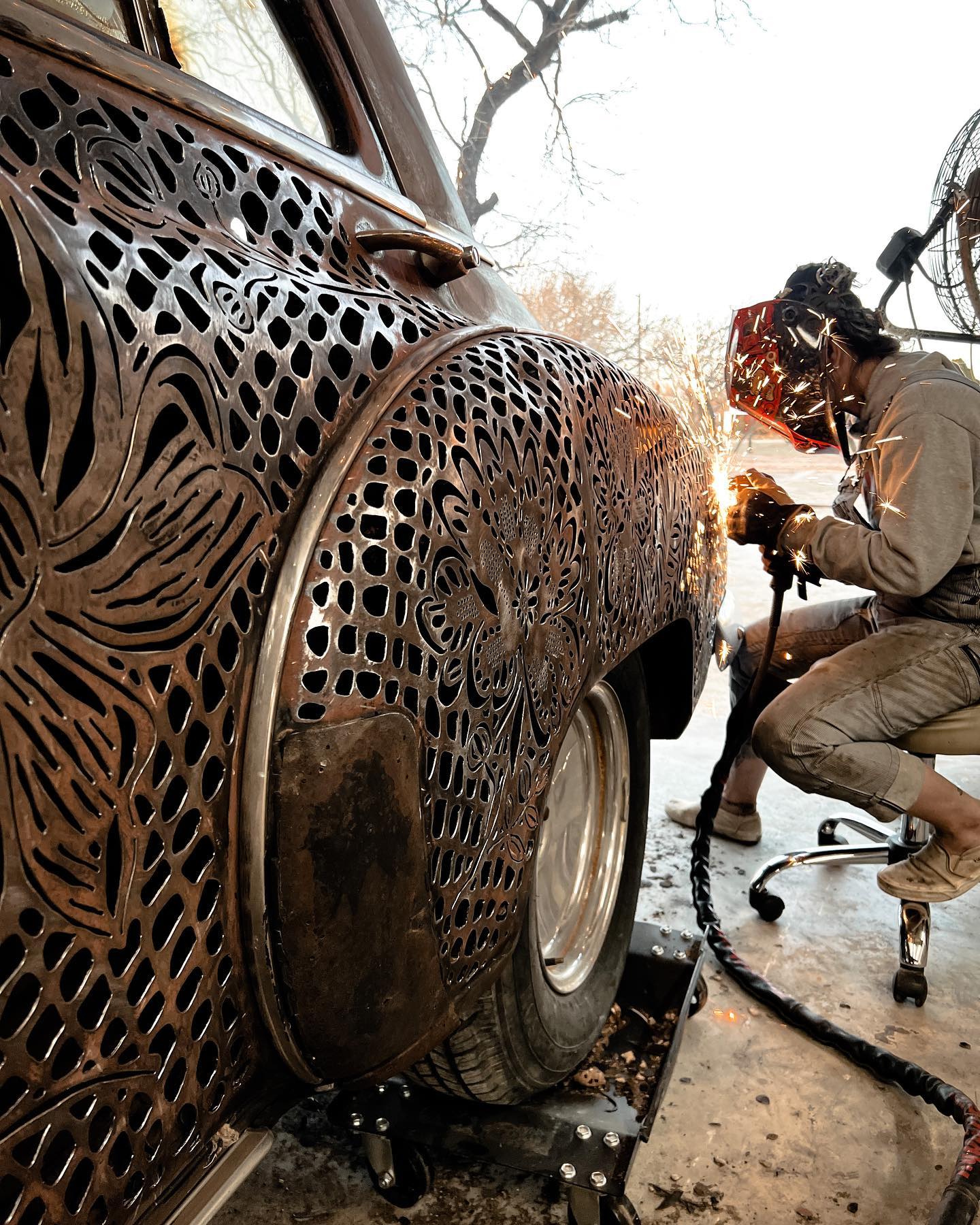 To go from cake decorating to tack welding — from flower petals to heavy metal — might sound like a leap, but with Ripple's colorful background, it makes sense. The native Texan, who spent her earlier years working in trades and firefighting, started welding in a college course, but mostly she learned from hundreds of hours of YouTube and teaching herself. Her cake decorating morphed from painting, to painting on sheet metal, to metal sculpture — Hence the plasma cutter.
And she was doggone good at it.
"I placed in the top, I guess you could say, three of the top welders in the country," she told The Epoch Times. "I've been doing this full time for about three years."
Ambitious to take her work to the next level, after getting her hot hands on the antique Chevy in January, Ripple lit up her torch and took the challenge. Without any preliminary drawings or sketches, she carved into the car, now dubbed "Phillis Gene." "A lot of people call me the 'human CNC machine,'" she said. "I can cut all this stuff freehand, with no tracing,…
,
To read the original article, go to Click here